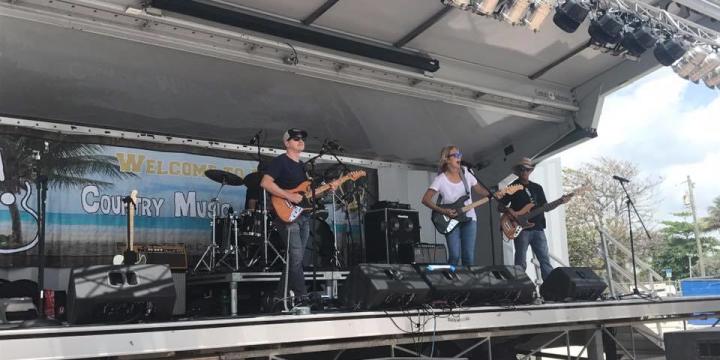 The distinct sounds of country music filled the air along Ocean Way at the Main Beach Parking lot in Deerfield Beach on April 15. Headlining the country music acts were The Swon Brothers, finalists on the fourth season of NBC's The Voice and opening act for the 2016 Storyteller tour of Carrie Underwood.
The breeze was brisk and the attendance was good as the crowd danced to the musical lineup including 33 Years, Liddy Clark, Ricky Valido and Maggie Baugh & Band. This City of Deerfield Beach event showcased their award-winning beach for locals and visitors.
What would a country festival be without a children's mechanical riding bull? But this one had a backdrop of the Atlantic Ocean. Included at the festival was a variety of food, arts & crafts, and a Classic Car Show presented by JM Family, a City of Deerfield Beach business leader. Broadcasting live from the event was 99.9 KISS Country, the region's most listened to country music radio station.
This was a great way to spend a Saturday afternoon and evening at the beach. The smell of the salty air mixed in with the sounds of country music made this event memorable.