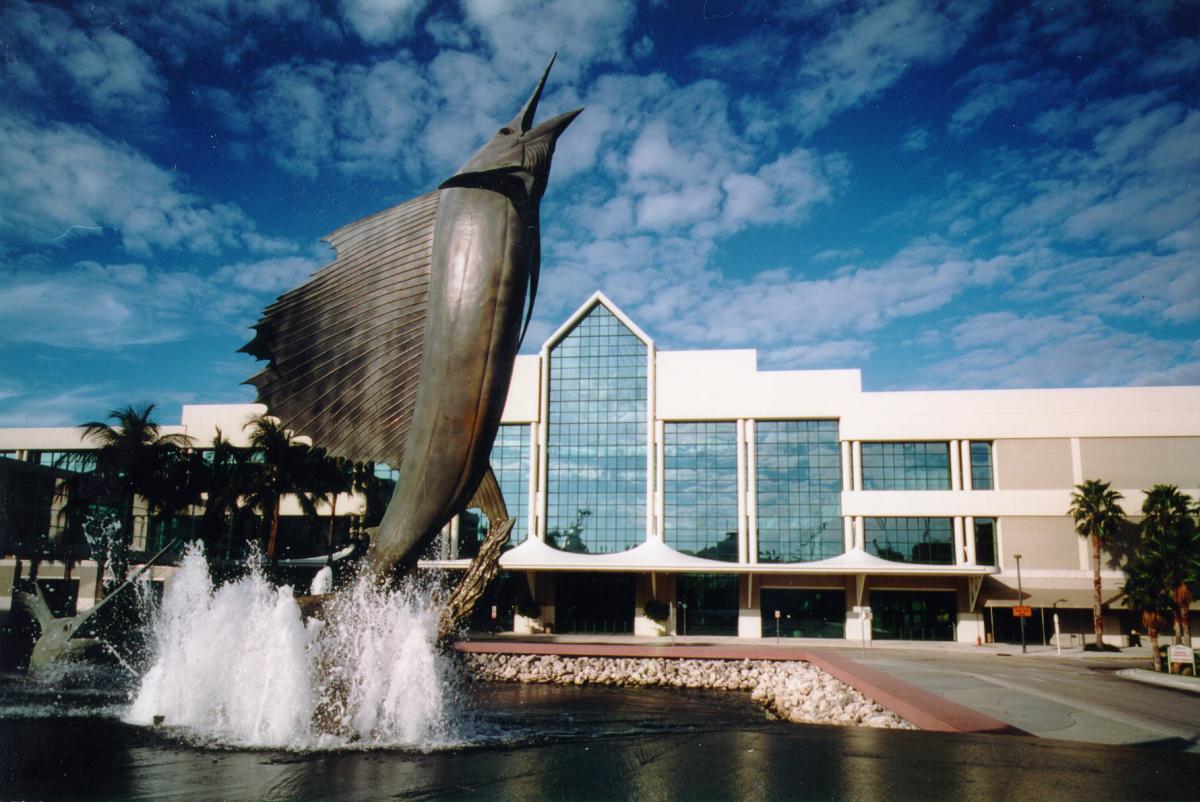 Hoping to be close to Broward County Convention Center but still connect with all that Greater Fort Lauderdale has to offer? Many hotels in the Convention Center District provide prime locations with beach views and downtown access.
Meeting Hotels 
Stay at one of several Hiltons or Marriotts within walking distance of the Broward County Convention Center—or within just a few miles—and have access to sun, surf, and plenty of satisfying seafood while still enjoying all the amenities for any of your business and leisure needs.
Feeling wiped out after networking through the dozens of hallways of the Convention Center? Come home to an evening of complimentary beverages, fine dining, and even full-service spas!
Greater Fort Lauderdale is a business and pleasure destination for your meetings and events. During your downtime, lounge by resort-style pools, experience upscale eateries, head to the beach, or spend your time shopping in local stores along the riverfront—you might just find a terrific deal at the Sawgrass Mills. In search of more sea life? Charter a boat or yacht for a fishing expedition or enjoy a night out with a dinner cruise or a quick trip around the Intracoastal Waterway in a water taxi.
Florida Green Lodging
Is your organization particularly eco-conscious? Opt for one of Greater Fort Lauderdale's many hotels featuring Florida Green Lodging Certification. These hotels have been successful in five areas of sustainable operations: communication and education; waste reduction, reuse, and recycling; water conservation; energy efficiency; and indoor air quality.
Although each property may have slightly different environmentally friendly elements, guests can be sure to look for things like ENERGY STAR®  appliances, green cleaners, reuse towel and linen programs, and recycling throughout the rooms and lobby.
But just because you're saving the environment doesn't mean you have to miss out. You can still enjoy suites, spas and signature steaks at many of these properties. Spend your nights gambling at the Seminole Hard Rock Hotel & Casino or unwind in a poolside paradise at Jimmy Buffett's Margaritaville, all while doing some good for the local flora and fauna.
With gorgeous beaches, urban forests, and tons of spectacular wildlife, you'll feel good about yourself knowing you've made a green choice by staying at one of the facilities that has committed to protect and conserve the natural resources that make Florida beautiful.