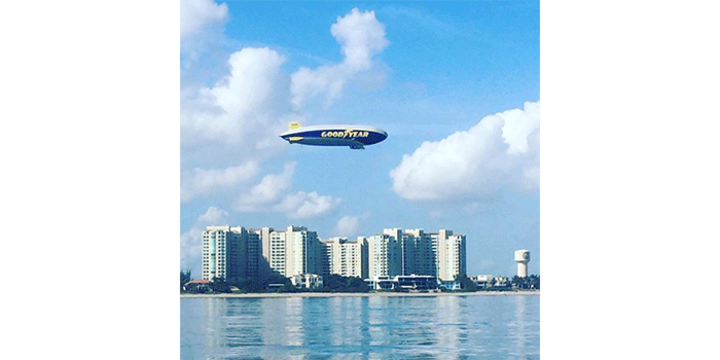 The location of Deerfield Beach is ideal for any boater, as you're between two ocean access inlets, Hillsboro Inlet to the south and the Boca Inlet to the north. It's nice to have a choice as the inlets are only a few miles in either direction. Deerfield Beach is the northern most coastal community in the Greater Fort Lauderdale area. With no wind, there were flat ocean conditions, making it a "Chamber of Commerce" type of day. The diving conditions were a gentle south current with 50 feet of visibility, allowing a relaxing dive to catch a few spiny lobsters and spear some fish.
On both of our dives, Ken and I stayed in the 70-foot range, east of the third reef. The terrain is a scattered reef with an occasional reef edge. We "bagged a few bugs," meaning, using our snares to pluck some spiny lobsters out of their holes, and after measuring them, placed them in our lobster bags.
Ben and Joey's first dive was on Fink's Grouper Hole, a west facing ledge on top of the third reef, off Highland Beach. This dive is like others in the area, with 50-foot on top of the reef and a vertical wall down to 65-feet to the sand. These walls have a lot of marine life and are very popular diving locations. Their second dive was off Hillsboro Beach, south of the Boca Inlet on a wreck named the Ancient Mariner. This wreck is in great condition and was a restaurant located in Fort Lauderdale on the waterway, but the operation ran into hard times, and eventually was used as an artificial reef. Located in 65-feet of water, this is a very popular artificial reef, as they could swim east to the third reef to finish their dive.
It turned out to be an awesome day to be diving in sunny south Florida. The picture of the blimp above the condos along the coast says it all … you could see the mirage of the buildings reflected in the calm ocean. It really doesn't get much better in the middle of December.