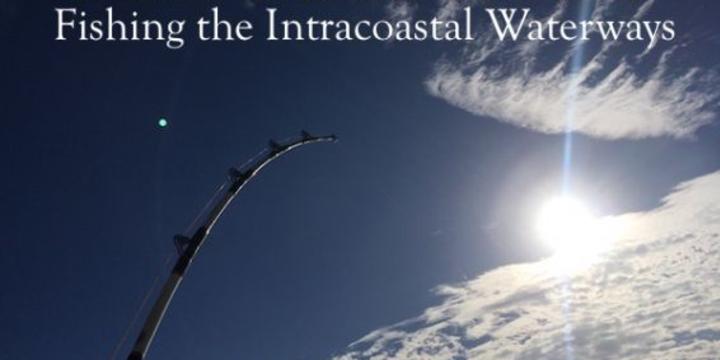 One of my fondest childhood memories is on an old fishing boat floating around in the South China Sea. I remember the anticipation of watching my dad and his fishing buddies slicing up black inky squid with their glinting diving knives. Then watching hook, bait, line and sinker disappear deep into the water. Followed by the grand wait. It was thrilling to watch grown men springing into action like young school boys the moment they felt a firm tug at the end of their line. Every limb on the boat suddenly had somewhere to go and something to do. In that moment, nothing else mattered.
As I boarded the Mary B III, a vessel owned by Fishing Headquarters, an operator offering sport and deep sea fishing charters in Fort Lauderdale, Florida, I felt that same anticipation I always felt as child. Of course everything about the fishing trip was completely different from my childhood memories. After all, this was Fort Lauderdale, and Captain Kevin and his right hand fisherman Ryan are the best of the best.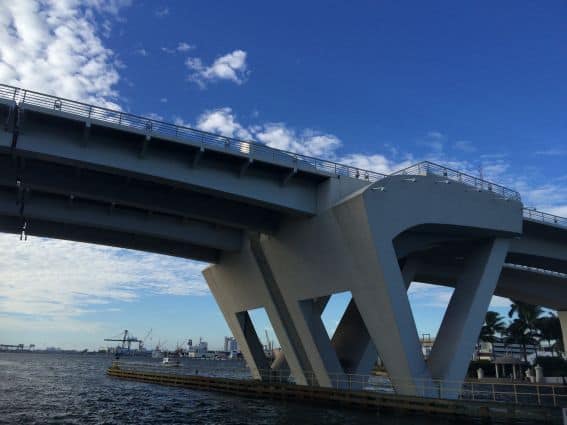 As we ducted under the 17th Street bridge, Captain Kevin laid on the speed and we raced into the Straits of Florida. Open water brought with it bigger waves. Standing at the bow of the boat, I felt that familiar taste of salt air puckering on my lips. We all gasped as the little vessel was hoisted up upon each large swell, then flung downward with each dip. The waters were choppier than usual, so Captain Kevin suggested we do some trawling instead of setting down anchor in one spot.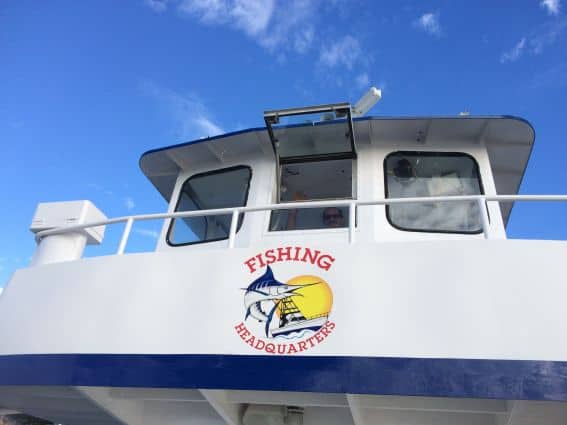 Four rods stood at attention at stern, ready to be reeled in at the slightest provocation. Off both starboard and port sides, we were flanked on each side by two "extendo" arms, giving us 4 additional lines. We were geared up to the hilt and ready for serious action. Captain Kevin was busy reading his sonar detector and seaweed clumps, scouring the water for schools of fish. Ryan was on deck watching the lines with us. This was fishing quite unlike what I was accustomed to. It was clear these guys meant business! I was quite relieved to be fishing with the experts because I've always wanted my kids to experience the thrill of open sea fishing, but would not have the slightest clue where to begin.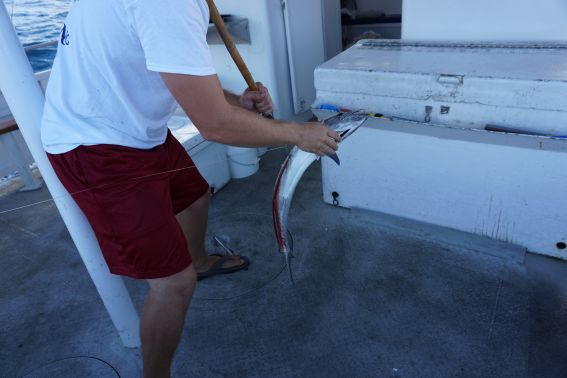 "Fish on!" yelled Ryan. Captain Kevin immediately cut the engine and everyone sprung into action. All our limbs found a purpose, and that innate hunter instinct seemed to kick right in . One person was winding up the reel, another was grabbing a stick with a huge hook at the end, while another was getting other lines out of the way. Then we saw that familiar silver glimmer in the water. It got bigger and bigger. "It's a King Mackerel!" exclaimed one person. Everyone cheered. The feeling of triumph when you land a great catch is universal. I felt like I was seven again, back on that boat with my dad.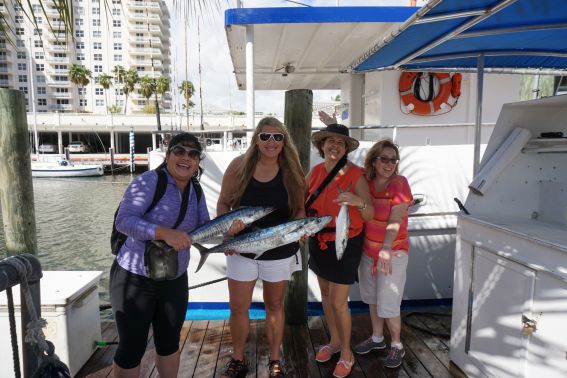 We pulled in a three-foot king mackerel, a 2-foot wahoo, and a one-foot Spanish mackerel after trawling for an hour and a half. Back at the dock, Ryan pulled out his razor sharp filleting knife and impressed us with his sushi chef abilities. A friendly bird came to claim his slice of sashimi too.
Transforming the Day's Catch into a Meal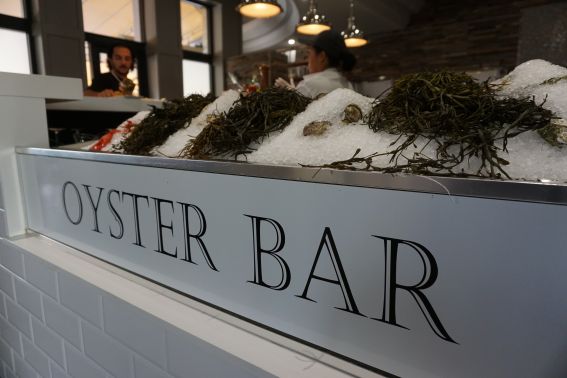 With all the early morning angling we had all worked up quite an appetite. Fortunately, many local seafood restaurants in Fort Lauderdale will happily cook up your catch for you. We took ours to Blue Moon Fish Company, a 20-year old family run restaurant. This local favorite, with its waterfront location is both elegant and casual. The menu features seafood dishes inspired by a dash of creole, a splash of Italian, and a spoonful of South American.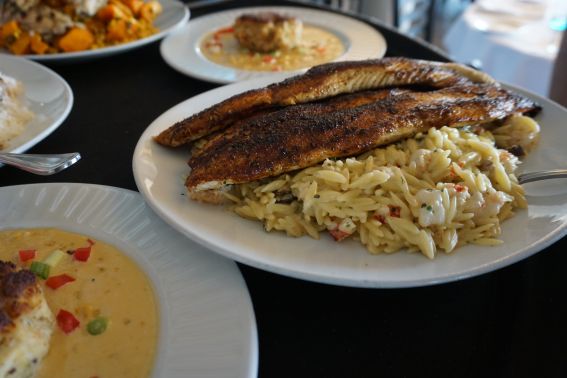 It was a nice surprise to see how our three different catches inspired three completely different preparations. The king mackerel was served blackened with pumpkin. The wahoo was encrusted in a blanket of sesame seeds, pan seared, and served with a creamy lobster risotto. The Spanish mackerel was my favorite. This oily fish was simply grilled and served on an a bed of orzo tossed in sautéed veggies.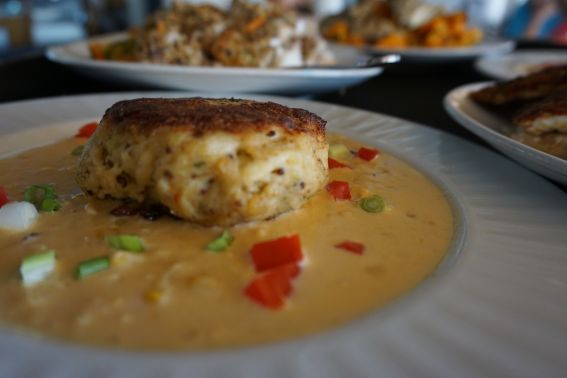 We couldn't resist trying a few Blue Moon classics as well. The ceviche tossed generously with shredded sweet peppers was tangy and sweet. The calamari was exceptional – it was coated in a light and crispy batter drizzled with an intense citrusy sauce. The crab cakes was one mouthful after another of lump crab smothered in a cayenne creamed corn. There are many wonderful ways to experience Fort Lauderdale as a family, but I loved that this ocean-to-table experience is one that families of all ages can experience together. Captain Kevin said they welcome kids of any age, including babies, on board their fishing trips.
Fort Lauderdale Waterways and Dining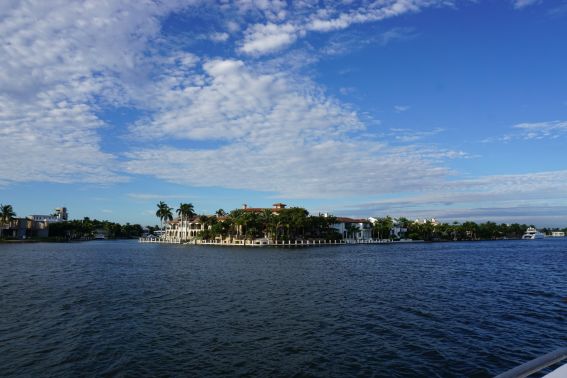 Even if you don't end up going fishing, a visit to Fort Lauderdale would not be complete without spending time exploring the Intracoastal waterways. Fishing isn't the only way. The narrow canals are lined with multimillion-dollar mansions and gleaming white yachts. Most are bigger than the average American home. This is where the rich and famous come to enjoy the good life, where Beverly Hills meets Venice. For the active family, you can rent kayaks and weave in and out of the narrow canals lined with large waterfront mansions. Don't be surprised if you get some face-time with a manatee or iguana sunbathing on the shore. Another option is boarding the Water Taxi for a tour of the same canals as you make your way from one section of town to another.
There are also a lot of restaurants with casual waterfront dining like the 15th Street Fisheries where kids will get a kick out of feeding the Tarpoon fish off the floating dock. The menu offers lots of kid-friendly options including burgers for those not so keen on seafood. I was very pleased with the coconut shrimp. Another popular restaurant with waterfront dining is Coconuts. Get there early to snag a table so you don't have to wait in line with your kids. Order some of the their fabulous fish tacos or a dozen fresh oysters. You'll also find a few unusual items like conch fritters and coconut cheesecake on the menu.
Family-Friendly Fort Lauderdale Lodging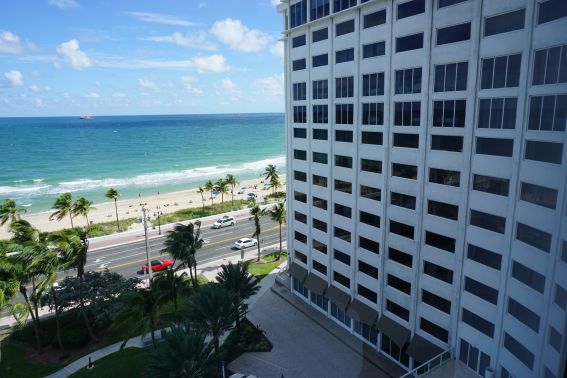 Looking for a family-friendly place to stay? Check out Sonesta Fort Lauderdale Beach with a prime spot on the beach. Every room has breath-taking views of this 23-mile stretch of sea and sand. I couldn't wait to wake up each morning to gaze at the rising sun and be greeted by a postcard perfect Florida vacation! Between the beach at your front door and the outdoor pool, your kids are likely to be in their bathing suits most of the day.