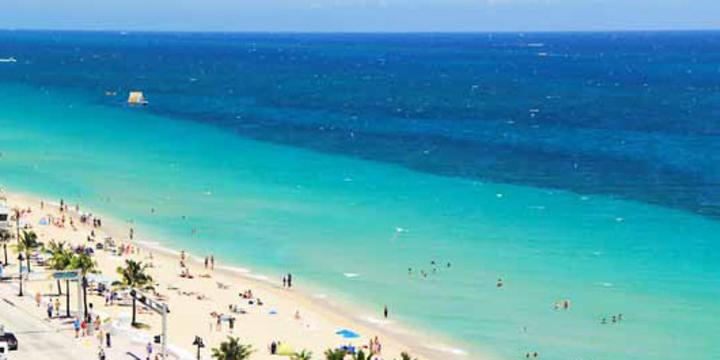 By Mark Chesnut with Global Traveler
Ask most travelers to name the top LGBT travel destinations in the United States, and Fort Lauderdale will likely appear near the top of the list. After all, this Florida vacation paradise spent years carving its role as a favored getaway for LGBT travelers — especially gay men. And the destination is aiming for an even more diverse appeal within this segment, according to the Greater Fort Lauderdale Convention & Visitors Bureau, which bills itself as the "only CVB in North America with a designated LGBTQ department."

"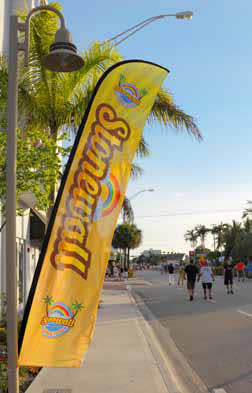 The rainbow flag flies loud and proud in Broward County, and we are committed to welcoming all segments of the LGBTQ community, as we always have and will continue to for years to come," said Richard Gray, LGBTQ managing director, Greater Fort Lauderdale Convention & Visitors Bureau.
Greater Fort Lauderdale received some 1.5 million LGBT visitors in 2014, according to the CVB. And the destination is expanding its efforts to appeal to a more diverse variety of LGBT travelers; the CVB commissioned surveys to learn more about the travel habits of LGBT families as well as transgender travelers.
The destination packs in a lot of attractions and activities of interest to LGBT travelers: It's home to the Stonewall National Museum & Archives, which focuses on LGBT history and culture; the World AIDS Museum and Educational Center, described as the world's first museum dedicated to the topic; and the global headquarters of the International Gay & Lesbian Travel Association, the world's largest LGBT travel association.
Many of the LGBT businesses and activities center around Wilton Manors, actually a separate city. Dotted with a variety of LGBT-owned and LGBT-friendly bars, restaurants and stores, Wilton Drive also hosts events like Art Expo, which takes place on the third Saturday of every month between November and April, and Wilton Manors Stonewall Pride, which takes place in mid-June. Another big event — the 26th annual Southern Comfort Conference, the nation's largest transgender conference — takes place Sept. 26–Oct. 1 at the Bonaventure Resort & Spa.
(1st Photo: Aerial view of Fort Lauderdale Beach © Jessica Kirsh | Dreamstime.com)
(2nd Photo: Stonewall Pride banner © Lee Serenethos | Dreamstime.com)