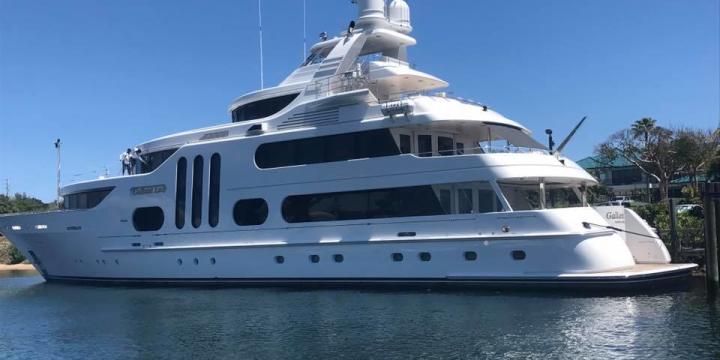 Underwater Report
8am-outside air temperature - 68 degrees, warming to 80 degrees by 10am. With a gentle east wind, this was a great diving and boating day in South Florida. 77-degree water temperature with one foot waves, a very mild north current and visibility of over 50 feet.
Vessel & Crew
Private vessel-Chiefy (29' Sea Vee with twin Mercury Verados)
Crew-Chuck Van Buskirk, Roger Soles, Ken Udell and myself with Bruce Paul driving
Dive, Dive, Dive
We headed south toward the Hillsboro Inlet and with Bruce as our driver/Captain, it allowed the four divers to plunge in together. This was almost the end of spiny lobster season in Florida, so we were looking for a few "bugs" before the season closes on March 31.
Ken & I dove together on the east edge of the second reef in 65 feet while Chuck and Roger were parallel to us in 40 feet on the top of the second reef. On the second dive, we reversed, with Chuck and Roger on the eastern edge of the second reef and Ken and me on top. We ended up with a dozen lobster but there were a lot of shorts and females with eggs, neither of which we can harvest. The abundance of short lobsters and females with eggs is a good sign of things to come next season.
Our conditions were ideal with the first dive between the Pompano Beach and Anglers Fishing piers. The second dive was north of the Pompano pier but south of the Hillsboro Inlet. The conditions on the water were great with just one foot seas on the ocean and clear blue skies to match the clear water. We ended near the Hillsboro Inlet and returned to my home dock in Deerfield Beach. Viewing the expensive homes and yachts on the Intracoastal Waterway are sights you don't see in many other places. It was a great day of diving in the Greater Fort Lauderdale area.