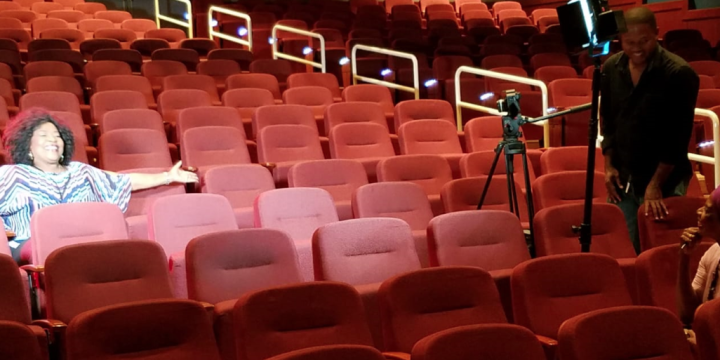 The Greater Fort Lauderdale area has always been a popular vacation and residential spot for celebrities, from the oceanfront condos to the sprawling estates of Weston.
Miramar, in southwestern Broward County, is also attracting creative artists like TV personality, actress, singer, director, and philanthropist Jo Marie Payton who give back to the community by sharing their craft.    
Payton is best known for her critically-noted role as Harriet Winslow in the series Family Matters, the longest-running all African American cast show on a major television network in history, and she has been cited for her in work in the award-winning Disney children's show Proud Family. 
The Miami native spent 40 years traveling the world, but when she decided to come back home, she found her place in Miramar.
The city has a diverse mix of residents from various Caribbean and Hispanic cultures and the Miramar Cultural Center offers year-round arts programs for audiences that span the globe. Prominent artists often do workshops and residencies when they come to town in addition to their performances.
Payton has a recurring role in a pilot Cultural Connections program in conjunction with the Miramar Community Theatre helping middle and high school students learn about various cultures and experience the world through the lens she knows best – the arts.
See below to hear more as Jo Marie Payton talks about the Miramar Cultural Connections Project, working with young people, and the arts.