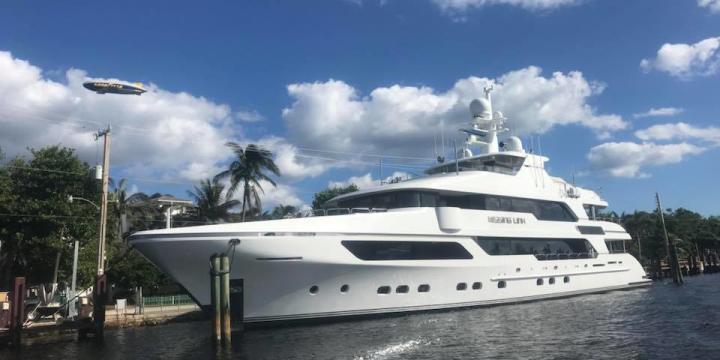 Underwater Report
8am-outside air temperature - 57 degrees, warming to 77 degrees by 10am. 81-degree water temperature with one-foot waves, a mild south current with visibility of 40 feet.
Vessel & Crew
Private vessel-Chiefy (29' Sea Vee with twin 300 hp Mercury Verados)
Crew- Chuck Van Buskirk, Andrew Rubin, Carmine Dilorenzo and myself.
Dive, Dive, Dive
Brrrrr was the word first thing this morning as South Florida experienced its first "cold" front of the season. And yes, 57 degrees is cold for sunny, south Florida. The good news is we warm up rapidly as our "cold" fronts typically are accompanied with bright sunshine. The other benefit is the wind direction comes from the northwest, producing flat ocean conditions where we dive close to shore. Offshore, the wind interacting with the gulfstream current produces huge swells, but luckily our diving is less than a mile from our white, sandy beaches.
Chuck and Carmine dove together and grabbed some spiny lobster but the prize was Carmine grabbing an octopus. Can you spell Calamari! He grew up in Italy, so he's very comfortable handling octopus and prepping it into calamari.
Lately, the spiny lobsters have been on the top of the second reef in 35 feet of water. There have been a lot that are noticeably very small, but mixed in with the grouping have been a few legal sized "bugs."
Our day was filled with diving off Deerfield Beach as we heading south ending up off Hillsboro Beach. Andy and I dove together and enjoyed grabbing our limit of lobster.
Over all, when the water temperature is warmer than the outside air temperature, you just need to bring a jacket when you get out of the water. Otherwise, it's like jumping in a warm tub of water when you dive. And grabbing our limit of spiny lobster along with getting some fresh calamari made us forget the "cold" front. Also knowing our temperatures will be back to the mid-80's within a few days made today a nice change of pace.