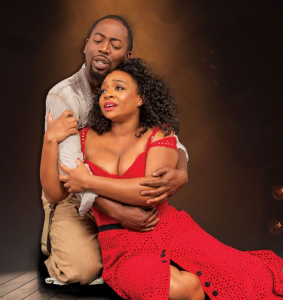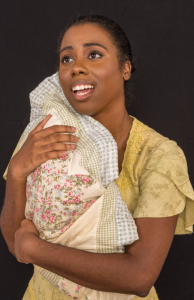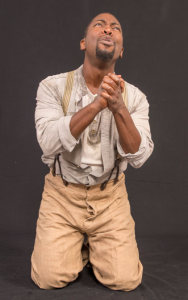 Porgy & Bess may have opened in New York in 1935 to controversy, but time has proven its worth. The show is now celebrated as the most famous and most successful American opera from the 20th century, a production of "firsts" that is still making history today.
The spotlight is again on Porgy and Bess in Greater Fort Lauderdale. As a prelude to Black History Month and in keeping with the 2019 theme The Arts of Black Migration, the folk opera will be presented by the South Florida Symphony in a one-night-only staged and costumed performance Jan 23, 2019 at 7:30pm at the Au-Rene Theater in the Broward Center for the Performing Arts. Click here for tickets.
The production is a partnership with the GFLCVB and the Broward Cultural Division, to promote high quality arts, cultural, and heritage experiences similar to alliances with other organizations such as the African American Research Library and Cultural Center, the Urban League, and the Old Dillard Museum Foundation along the Sistrunk corridor that increase tourism awareness for the destination.
Porgy and Bess was groundbreaking on Broadway by featuring an all-black cast and it continues to be a major theatrical showcase for the excellence of black artists. Performances of the show contributed to desegregation efforts in theaters and opera houses around the country, paving the way for organizations such as the National Negro Opera founded in 1941.
The book Porgy, set in the poverty of the South, was written by a white writer and poet, DuBose Heyward, from South Carolina during the Harlem Renaissance in the 1920s. He based the title character on a crippled Charleston beggar named Goat Cart Sammy and used southern dialect, much like Zora Neale Hurston, in a way that clashed creatively with fellow writers of that era.
Those of us who share the Gullah/Geechee lineage that Heyward depicted know how conflicted the connection can be sometimes.
When I was growing up, the very word was used as a pejorative. Now it is a symbol of cultural preservation. As a scholar and writer I was able to explore the Gullah connection to African traditions and do presentations that appeal to history lovers today.
At its heart, though, the mix of Gullah dialect with jazz to tell a human story of hope, of struggle for love, of longing for something more for the generations to come - was innovative for its time.
And, oh yes, the show has some memorable George and Ira Gershwin songs, too, that will be performed by a stellar cast, including "It Ain't Necessarily So," "I Loves You, Porgy," and, of course, "Summertime."
Dr. Kitty Oliver is an author, Race and Change oral historian, and media producer.