GREATER FORT LAUDERDALE CONVENTION & VISITORS BUREAU WELCOMES FRED TRIMBLE TO CONVENTION SALES TEAM AS REGIONAL SALES EXECUTIVE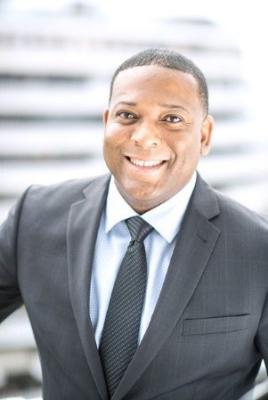 Fred Trimble, Regional Sales Executive at the GFLCVB
GREATER FORT LAUDERDALE, Fla. (February 12, 2019) —The Greater Fort Lauderdale Convention & Visitors Bureau (GFLCVB) welcomes Fred Trimble to the Convention Sales Team as Regional Sales Executive, based in Washington, D.C.
"Fred is a highly respected sales professional and has had great success serving his clients in the Washington, D.C. area. He brings a wealth of knowledge and experience to our CVB. We're proud to have Fred join our exemplary team," said Ed Simon, Senior Vice President, Convention Sales & Services, Greater Fort Lauderdale Convention & Visitors Bureau.
Prior to joining the GFLCVB, Trimble led a team in reopening and rebranding the legendary Watergate Hotel in Washington, D.C. Trimble previously held roles at The Diplomat Beach Resort and the Bonaventure Resort & Spa.
###
About Greater Fort Lauderdale
From the seagrass to the sawgrass, Greater Fort Lauderdale, located in Broward County, boasts more than 34,000 lodging accommodations at a variety of hotels, luxury spa resorts, and Superior Small Lodgings reflecting a vibrant cosmopolitan vibe. Visitors enjoy 23 miles of Blue Wave certified beaches, discover 300+ miles of inland waterways that run from the Intracoastal Waterway to the Everglades, dine at thousands of restaurants and eateries, get immersed in a thriving arts and culture scene and indulge in top shopping.
For more information, contact the Greater Fort Lauderdale Convention & Visitors Bureau at (800) 22-SUNNY or visit sunny.org. Get social and engage with Greater Fort Lauderdale on social media channels including Facebook, Twitter and Instagram: @VisitlLuderdale.
Media Contact: 
Ivonne MacMillan
Greater Fort Lauderdale CVB 
Tel: 954-767-2408
E-mail: imacmillan@broward.org