GREATER FORT LAUDERDALE CONVENTION & VISITORS BUREAU WELCOMES TRACY VAUGHAN AS SENIOR VICE PRESIDENT OF TOURISM & TRAVEL INDUSTRY SALES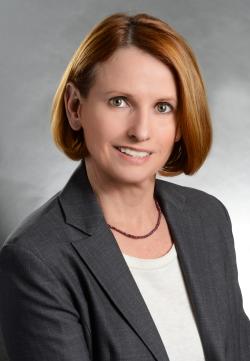 Tracy Vaughan, Senior Vice President of Tourism & Travel Industry Sales, at the GFLCVB
GREATER FORT LAUDERDALE, Fla. (April 3, 2019) — The Greater Fort Lauderdale Convention & Visitors Bureau (GFLCVB) welcomes Tracy Vaughan as the new Senior Vice President of Tourism & Travel Industry Sales. Starting on April 22, Ms. Vaughan will be responsible for the strategic leadership of the bureau's domestic and international transient sales efforts.
"Tracy is highly esteemed in the travel industry, and we know her impressive experience and thought leadership will help us positively grow our sales efforts across the globe," said Stacy Ritter, president and CEO of the Greater Fort Lauderdale Convention & Visitors Bureau.
Prior to joining the Greater Fort Lauderdale CVB, Ms. Vaughan served as director of global market development for the tourism division at the Georgia Department of Economic Development (GDEcD) for four and a half years. In this role, she provided leadership in developing and implementing Georgia's global tourism sales and marketing plan. She built relationships with key international and domestic travel trade and international media to increase product and brand awareness, ultimately driving growth of inbound leisure travel to Georgia.
Prior to joining GDEcD, Ms. Vaughan advanced through the ranks at VISIT FLORIDA in a career that spanned over 22 years. As director, international marketing, she led the design and implementation of multiple strategic, industry-supported and cooperative marketing ventures which generated more than $3 million in revenue annually. Ms. Vaughan was also instrumental in the development and implementation of VISIT FLORIDA's air service development program designed to secure new international routes for the state.
Ms. Vaughan received her business degree from the University of Texas. She has been actively involved with the U.S Travel Association having served on the IPW advisory committee and currently is co-chair of the Domestic and International Travel Trade Professional Development Network at ESTO.
###
About Greater Fort Lauderdale
From the seagrass to the sawgrass, Greater Fort Lauderdale, located in Broward County, boasts more than 34,000 lodging accommodations at a variety of hotels, luxury spa resorts, and Superior Small Lodgings reflecting a vibrant cosmopolitan vibe. Visitors enjoy 23 miles of Blue Wave certified beaches, discover 300+ miles of inland waterways that run from the Intracoastal Waterway to the Everglades, dine at thousands of restaurants and eateries, get immersed in a thriving arts and culture scene and indulge in top shopping.
For more information, contact the Greater Fort Lauderdale Convention & Visitors Bureau at (800) 22-SUNNY or visit sunny.org. Get social and engage with Greater Fort Lauderdale on social media channels including Facebook, Twitter and Instagram: @VisitLauderdale.
Media Contact: 
Ivonne MacMillan
Greater Fort Lauderdale CVB 
Tel: 954-767-2408
E-mail: imacmillan@broward.org