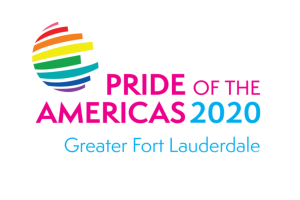 For Immediate Release: March 11, 2020
Media Contact: J.W. Arnold, 954-848-1894 cell
jw@pridefortlauderdale.org
Pride of the Americas Festival Postponed;
Organizers Cite COVID-19 Uncertainty, Safety of Guests
Fort Lauderdale, Fla. – Pride Fort Lauderdale, organizers of the first Pride of the Americas festival planned for April 21 – 26 in Greater Fort Lauderdale, today announced the postponement of the event.
The decision came in response to uncertainty around the current COVID-19 pandemic and concern for the health and safety of both residents and the hundreds of thousands of guests expected from across North and South America and the Caribbean.
"This is obviously a disappointing blow to the entire Pride Fort Lauderdale team and our sponsors and partners," said president Miik Martorell, who noted planning began more than two years ago. "However, the safety of the public is always our utmost concern."
Pride Fort Lauderdale has already begun working with the city, county and Greater Fort Lauderdale Convention & Visitors Bureau, the festival's presenting sponsor, to identify new dates this fall.
Organizers and community partners had planned dozens of events, including conferences dedicated to seniors, health care and business issues, an LGBT+ arts festival, runway fashion show, 5K run, parties, a parade and beach festival. Most events are expected to be rescheduled for the new dates.
Martorell added, "We look forward to this opportunity to make Pride of the Americas bigger and better, once the global health crisis passes."
For more information, go to PrideOfTheAmericas.org or contact J.W. Arnold, executive director, 954-848-1894 cell or jw@pridefortlauderdale.org.
P.O. Box 23686, Fort Lauderdale, FL 33307 | 754-222-2345 | PrideFortLauderdale.org